Prices & Fines
This is a listing of parking prices while parking at hourparking.com lots. These fees must be paid to our meters upon parking.
Honor Box Rates
1 Hour

$1.00

3 Hours

$2.00

8AM - 4PM

$5.00

4PM - 12AM

$4.00

Sunday Only: 7AM- 1PM

No Charge
ASU's Parking Rates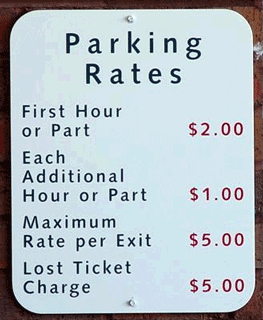 Our Pay & Display Rates (What a better deal)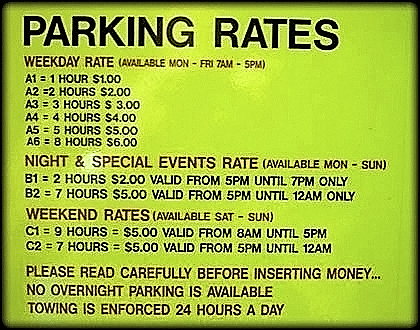 We try to keep a supply of the new golden dollars on hand at 116 W. King St. inside at The Outdoorsman, Inc. These are very easy to insert in the slots and we welcome you to come inside to exchange your paper money for these.
Fines will be charged to those who choose to not pay or who park illegally on hourparking.com lots. Failure to handle fines can result in vehicle towing which can be expensive. Please call us at: 828-262-1111 if you have questions on parking lot rules.